This free 8-week virtual program brings a cohort of experienced and novice Touchstones educators together for weekly, hands-on practice in discussion leadership. Using works exclusively by Black and African-American contributors from our Exploring American Perspectives volume, Fellows explore themes of belonging, inclusion, equity, voice, leadership, and community.
Fellows Can Expect To
Build discussion leadership skills by facilitating one of the discussion meetings with advanced preparation and personalized support

Examine assumptions and biases

Practice working with others, regardless of perceived similarity or difference and build community with other educators

Learn to better articulate ideas and formulate questions

Earn a certificate for 18 hours of professional development, upon successful completion of the program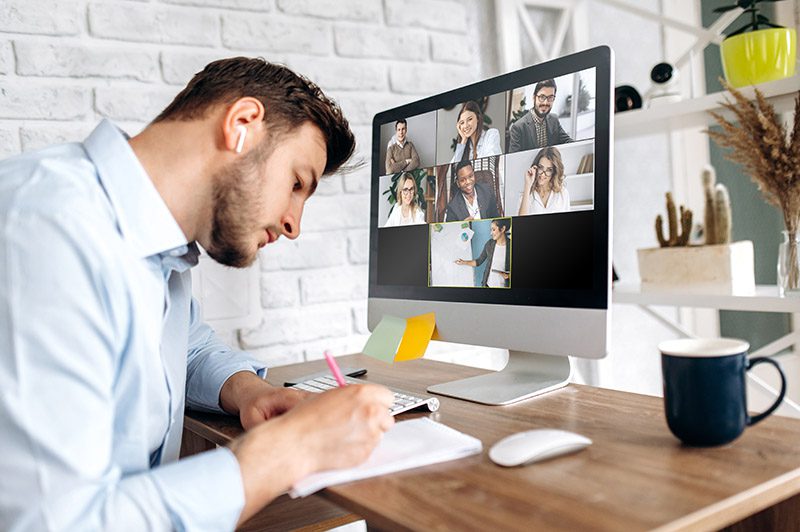 Check back for information about our 2023 Fellows cohort!
Each cohort is limited to 7 Fellows and is offered free of charge to educators at all stages of their career. Fellows must commit to attending all 8 sessions, plus one prep meeting in order to build a community of learners.
Sign up to be notified when information about our 2023 Touchstones Fellows cohort is available.
"*" indicates required fields
What Past Fellows Say About the Program
"It truly has been exciting to learn about myself in this setting. I've never before felt safe discussing race among others and – through this platform – I felt SAFER."

Shalini Jasti, 8th Grade ELA Teacher, Cohort 3, Fall 2021
"This is very valuable for rethinking how we approach group dynamics, thinking collaboratively, and the relationship between existing perspectives/texts, ourselves, and each other."

Matteo Burrell, PhD Candidate, The New School for Social Research, Cohort 1, Fall 2020
"This is the best PD I've had in a long time…I was able to feel what it was like to be a student in my own class, to empathize with the substantial difficulties of initiating, shaping, and growing a community."

High School G/T Teacher,  Cohort 3, Fall 2021
"Learning the skills needed for discussion around issues of social justice is really important today. Some scholars even say it isn't possible. This program shows that it is, and people can form bonds of friendship, collaboration, and solidarity across the barriers that seem to divide us."

Kevin Topper, Director of Secondary Programs, The Socratic Experience, Cohort 1, Fall 2020