"This group is perhaps THE key for returning veterans to reintegrate into society. All veterans would benefit. The country, community, and families will benefit."
Current Programs
Completing the Odyssey: A Journey Home
All veterans of US uniformed services are welcome to participate in this nine-week, veteran-led program at no cost. As part of this program, Touchstones has trained veterans in an intensive discussion leadership program to co-lead discussions on themes related to service and homecoming. Those include the call to serve, becoming a service member and a leader, experiences in service, life at home while we're away, the journey home, and bridging service and civilian life.
Participants in this program explore selections from Homer's The Odyssey and from contemporary works—mostly written by veterans—about service and war to reflect on their own experiences and journeys. All texts for discussion are also read aloud at the start of each meeting, and there is no advanced preparation or "homework."
All materials for the program are provided at the first meeting.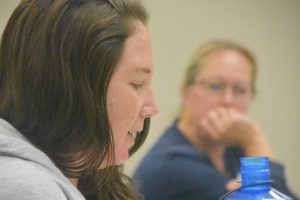 Stephanie Morgan, a USMC veteran, begins her training as a Touchstones Discussion Leader
for Completing the Odyssey: A Journey Home in 2017.
"After more than 46 years of silence since my return from Vietnam, I found a voice and a venue to express my thoughts about military service and my personal homecoming through a shared dialogue with other veterans both young and old."
To learn more or to register, please contact Howard Zeiderman, Director of Leadership Programs, at the Touchstones office at (410) 604-3309 or email hz@touchstones.org
History of the Touchstones®-NEH Veterans Program
In 2017, with funding from the NEH, Touchstones launched Completing the Odyssey: A Journey Home, which brought veterans together to connect meaningfully through inclusive discussion exploring the struggles and victories encountered in their return to civilian life. That program was offered again in 2018 with a new group of veterans. Following those successful pilots, Touchstones applied for a second grant from the NEH to replicate that program and to expand veteran's programming with a new veteran-civilian discussion program, entitled Together, and also allowed Touchstones to convert the pilot program into printed workbooks for widespread replication.
Currently, Completing the Odyssey: A Journey Home is being held on both the Eastern and Western Shores of Maryland by veterans who have volunteered to expand and lead this programming for all members of military service who wish to join.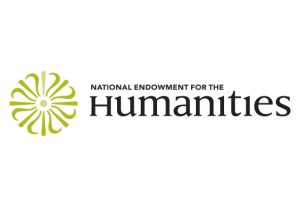 "Touchstones is unprecedented in what it is doing, combining pragmatism with intellectual pursuit – it needs as much support as is available."
Veterans History Project
An optional component of Completing the Odyssey: A Journey Home is the opportunity to engage with the Library of Congress' Veterans History Project, which "collects and preserves personal stories and other original materials from America's war veterans" for posterity. That collection is housed at the Library of Congress in Washington, DC.  For more information about the mission of the Veterans History Project, please visit www.loc.gov/vets. In the 2017-2018 round of veterans programming, five projects were submitted to the Veterans History Project in conjunction with Touchstones programming.
Thank you to our generous sponsors who supported Touchstones-NEH programming in 2017-2018!