Celebrating Black History Month 2022
We're celebrating Black History Month with Loïs Mailou Jones' painting, A Shady Nook! 
Born in Boston in 1905, Loïs Mailou Jones was an influential artist who explored a variety of subject matter in her work, including French, Haitian, and New England landscapes as well as African-American culture. Jones spent significant time living as an expatriate in Paris in the 1930s and 1940s, and she completed works in many different mediums, including costumes, textiles, paintings, watercolors, and collages. Her painting A Shady Nook is the cover art for the Touchstones volume Exploring American Perspectives, which exclusively includes works by Black and African-American contributors.
This FREE Touchstones lesson – appropriate for grades 5-12 – helps your students examine the work and perspective of a Black artist, while building visual literacy, communication, and collaboration skills. It includes not only a discussion on the artwork, but also an excerpt from an interview with Jones.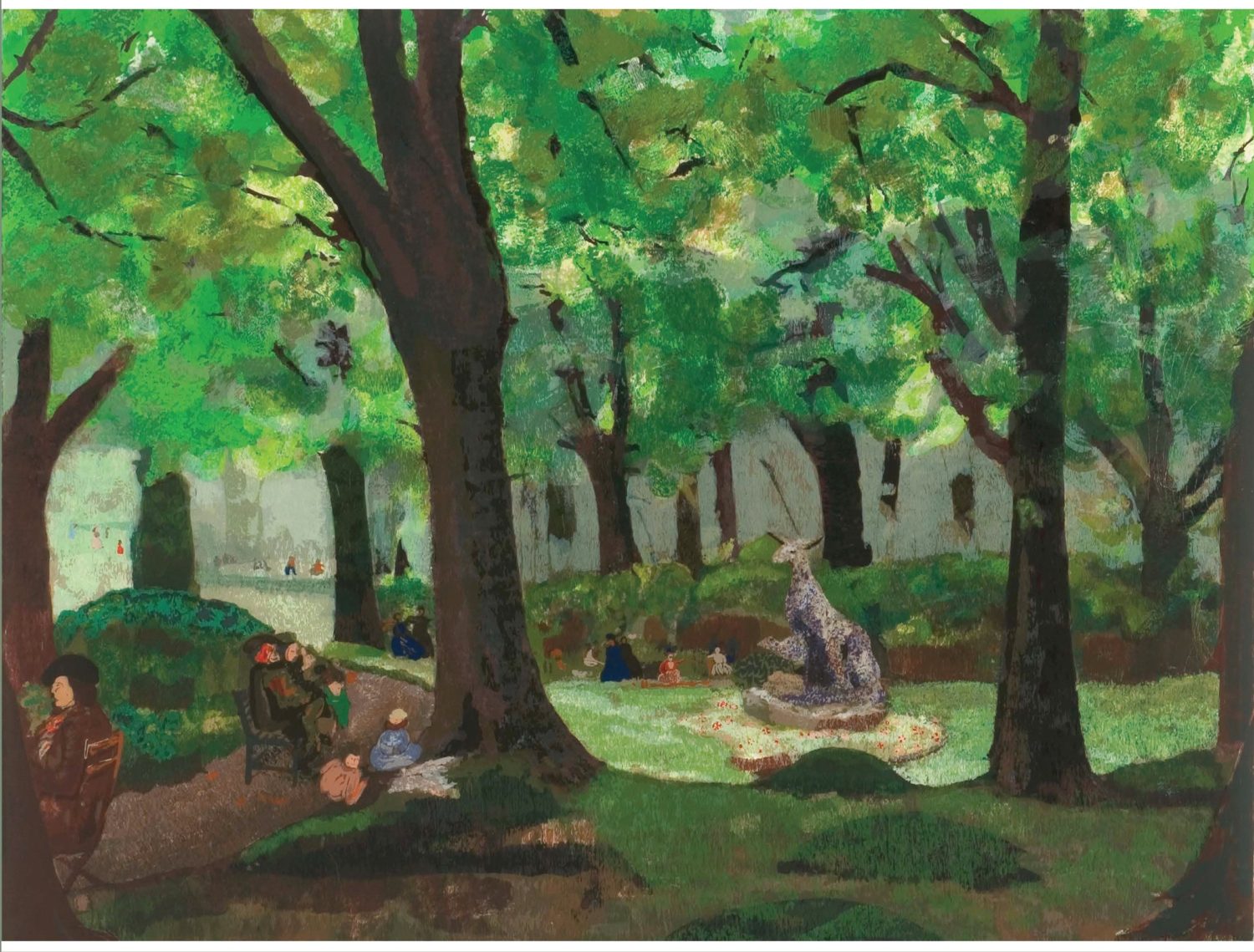 Sign up to receive a FREE Touchstones lesson exploring Loïs Mailou Jones' painting A Shady Nook
Black History Month Lesson Signup
"*" indicates required fields