It's Your Chance to Own a Painting by Elliott Zuckerman
From November 2, 2023 through December 2, 2023 at 3 PM, Touchstones is running a raffle in support of Touchstones discussion-based programs. Flowers & Goblet, an oil on canvas painting with charcoal line, was finished in 2013. This 30″ x 24″ canvas is raffled unframed. Shipping costs are the responsibility of the winner, though Touchstones staff will do their best to provide personal delivery to addresses within driving distance of the office.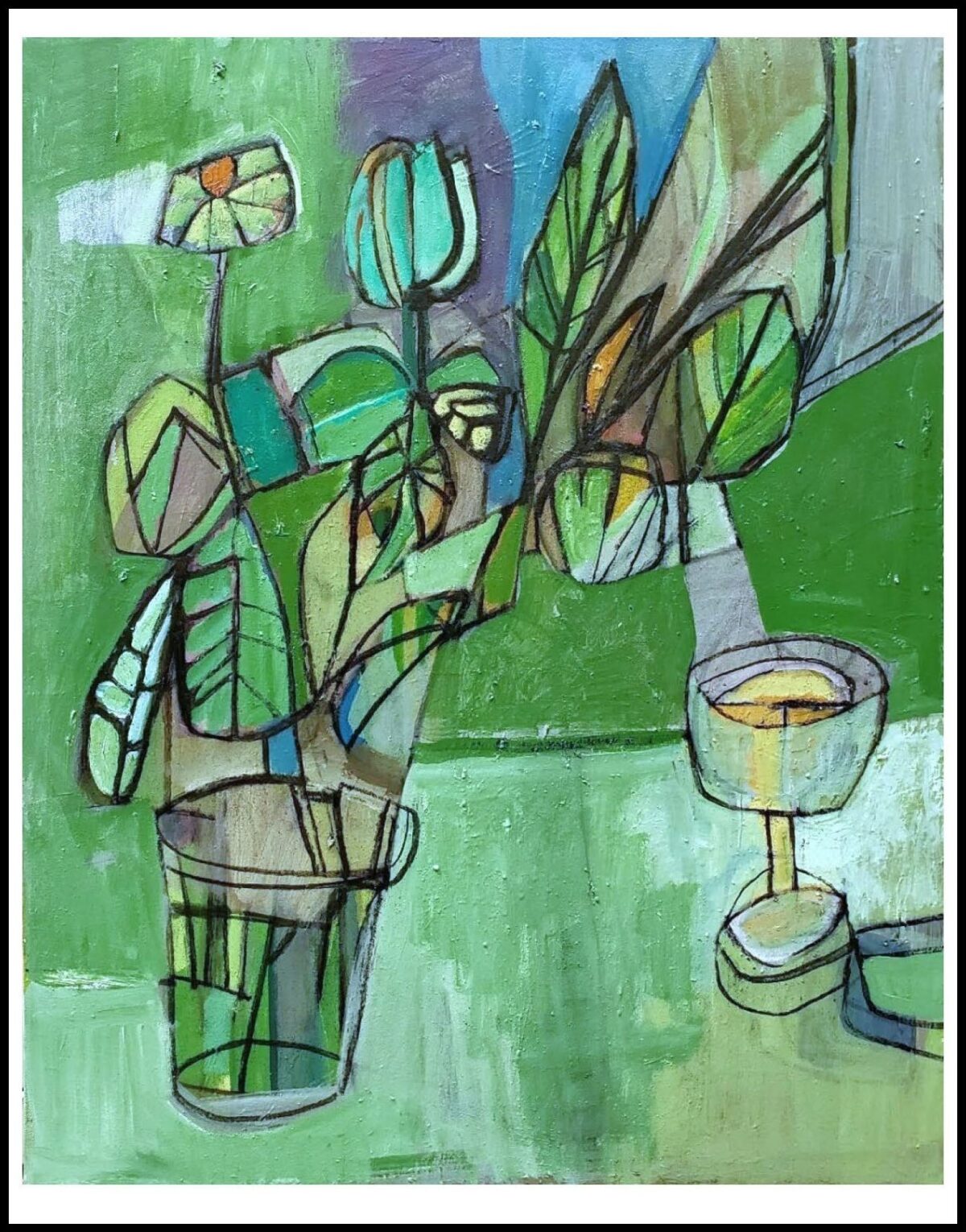 About the Elliott Zuckerman Collection
The Touchstones® Discussion Project is pleased to share and celebrate the work of Dr. Elliott Zuckerman. Elliott was a painter, pianist, and poet of considerable talent and accomplishment and a long-time friend to Touchstones. When he passed away in 2019, he left more than 180 of his original paintings to support the Touchstones mission in education: to foster critical thinking and collaborative leadership among learners of all ages and backgrounds through inclusive discussion-based programs. Through these exhibitions, Touchstones is making all works in the collection available for purchase. Each work that is sold also comes with a custom discussion lesson designed to foster a lively and thoughtful exploration of the painting and the role of art in shaping our lives and society.
Exhibits